I have a small group of sewing buddies that visit me every Tuesday in my New Orleans Studio. We call this gathering "Stitch Therapy Tuesday".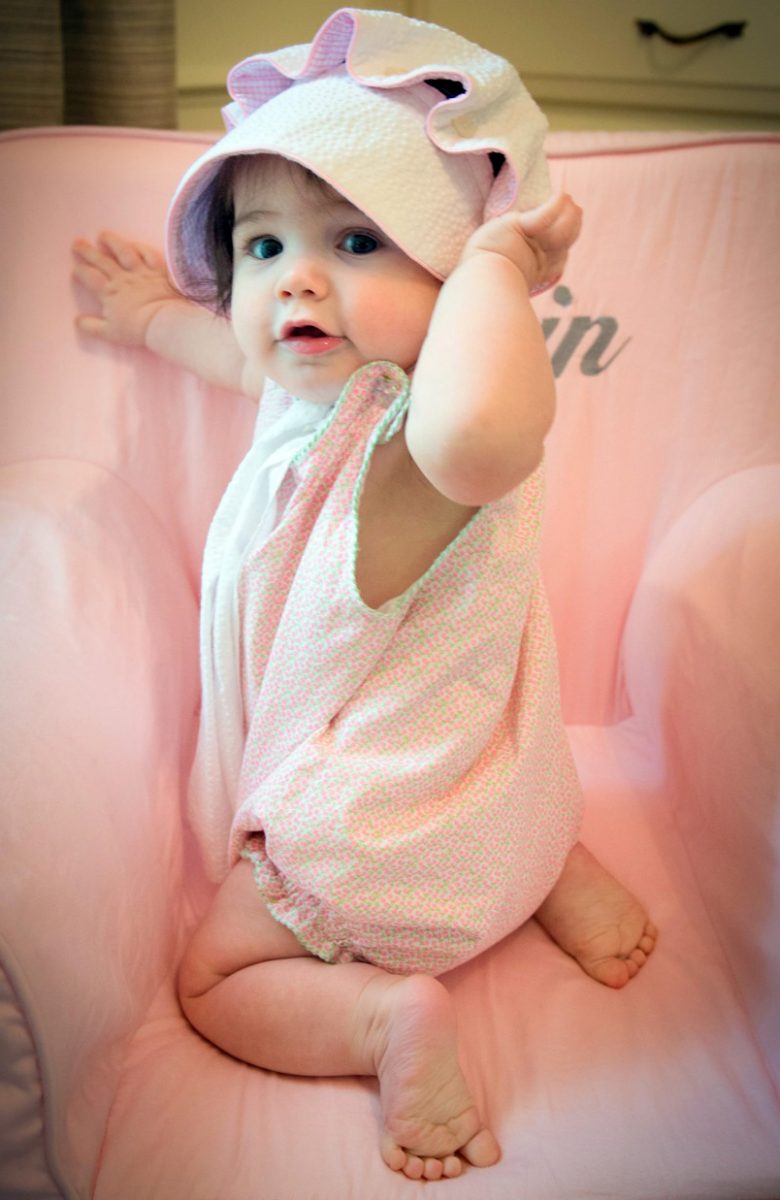 This group consists of my Smocking Arts Guild members and a few others I've invited to join. It's a lot of fun to discuss our projects and to encourage each other in our endeavors. Sometimes we work on UFO (un-finished objects) projects and other times we work on structured projects such as quilts and the drafting of patterns to handle fitting issues. I'm on hand to help with the technical stuff, but these ladies are so proficient at sewing, they actually help me with my projects.
Around 11:30 pm, we retreat to the kitchen and get lunch ready. We take turns making lunch and we truly enjoy our time together. Lately, the "regulars" have been contributing and bringing glorious concoctions of their own recipes and we delight in each other's cooking expertise.
I decided to hold my first "Guinea Pig" class in order to test out the new bonnet pattern I was drafting, so I announced one day we would work on bonnets the following week. I really needed help and they truly came through for me. Each sewist chose a different fabric combination and size and the class was formed.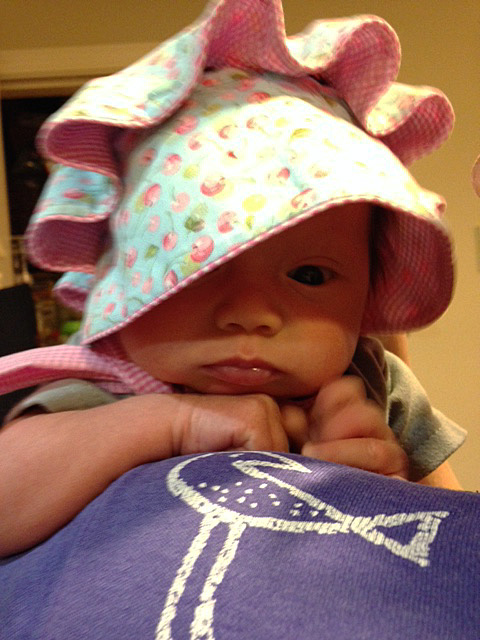 The Le Petite Enfant bonnet pattern, which was first published in 1996, was having a come-back and lots of folks had been requesting it in larger sizes. I couldn't imagine why anyone would put a bonnet on an older child, but it was explained that it was perfect for the beach and the hot southern climate. After two years of requests, I decided to republish the pattern in larger sizes. It has been a huge hit and it has inspired me to design more Guinea Pig classes for my group.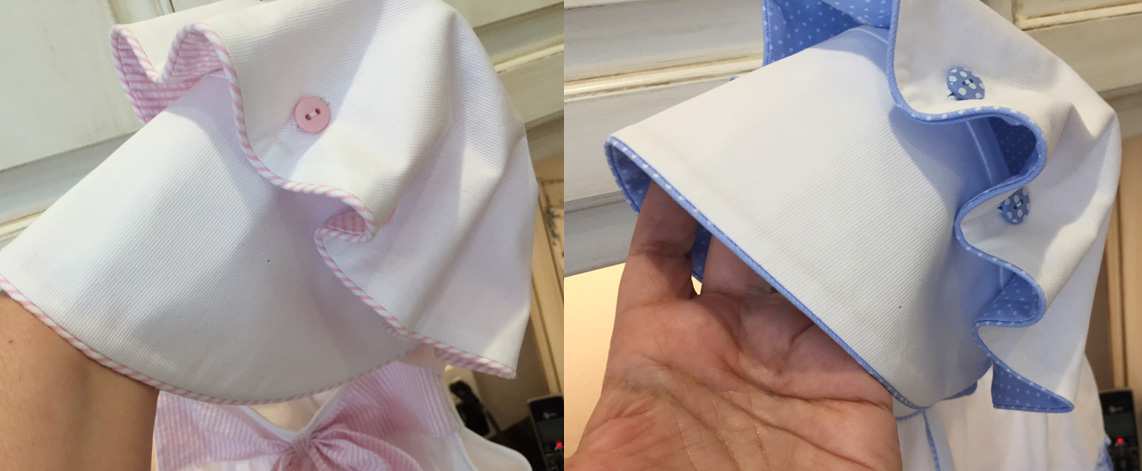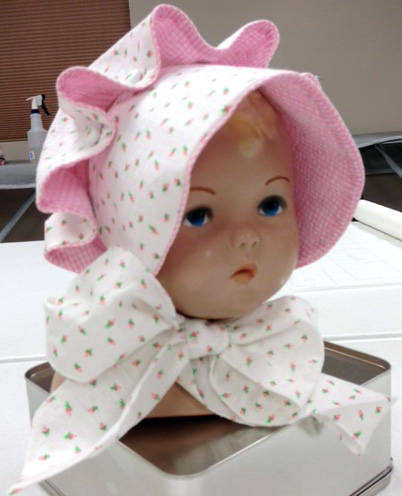 Results from the "Guinea Pig" class was amazing and I was thrilled to see how creative they had been with choice of fabric combinations and button choices. Every bonnet turned out adorably and I'd like to share the results with you.